PELATIHAN APPLIED STATISTICAL PROCESS CONTROL
APPLIED STATISTICAL PROCESS CONTROL BEST PRACTICES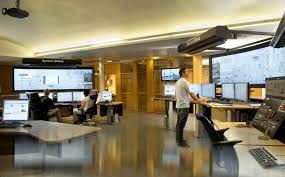 DESKRIPSI PELATIHAN APPLIED STATISTICAL PROCESS CONTROL
Applied Statistics introduces the students to the use of basic statistical concepts in agribusiness applications. This course emphasizes topics on sampling and non-parametric methods which isn't covered in Basic Statistics course. In sampling topic, students learn to plan, execute, and evaluate of sample surveys. The sampling topic covers: simple random, stratified, and cluster sampling; multistage and systematic sampling; questionnaire design; cost functions; and optimal designs. The student ezs must organize the team, perform, and analyze actual sample surveys. Nonparametric topic covers concepts of parametric and nonparametric statistics, hypothesis tests, ranks, order statistics, classical distribution-free tests. In the end of the course, the students will conduct a real life survey, analyze collected data and present the survey result.
The purpose of this course is to deliver the knowledge and understanding of the key elements of statistocal business process that are fundamental to commercial organization.
TUJUAN PELATIHAN APPLIED STATISTICAL PROCESS CONTROL
* Inderstand the purposeof stastistical process control
* Be able to set up and use chats for means, ranges, standard deviations, and proportion non-conforming
* Be able to use and approriate methode to estimate short term standard deviation
* Be able to interpretthe variability of a process in relation to the required tolerances
MATERI PELATIHAN APPLIED STATISTICAL PROCESS CONTROL
Day 1
Introduction to Statistical Analysis
* Example case study in SPSS
* Objective of statistical analyses
Exploratory Data Analysis
* Why data exploration is essential in statistical inference
* Informal descriptions of data – numerical and visual summaries
Introduction to Hypothesis Testing
* Translating scientific questions into statistical hypotheses
* Formulating and testing one sample hypotheses
* Interpreting the output of a hypothesis test – p-values and errors
Day-2
Choosing an Appropriate Statistical Test
* One sample case study using t-test and Wilcox on signed rank test
* Parametric or Non-parametric tests
Comparing Two Populations
* Extending one population hypotheses to two populations
* Two sample t-test and Wilcox on rank sum test
* Paired t-test and Wilcox on signed rank test
* Practice Session
Day-3
* Exercise 1: Using SPSS
* Exercise 2. Importing data into SPSS
Day-4
* Exercise 3. Numerical and visual data summaries
* Exercise 4. One sample t-test
* Exercise 5. One sample t-test, Wilcox on signed rank test
Day-5
* Exercise 6. Which test and why?
* Exercise 7. Two sample t-test or Wilcox on rank sum test
* Exercise 8. Paired t-test and Wilcox on signed rank test
Day-6
* Data interpretation & Reporting
* . Course Review & Evaluation
INSTRUKTUR
DR. Akhmad Sodikin, SE, MM, M.Si
Jadwal Diotraining.com tahun 2020 :
21-23 Januari 2020
18-20 Februari 2020
17-19 Maret 2020
14-16 April 2020
16-18 Juni 2020
14-16 Juli 2020
11-13 Agustus 2020
8-10 September 2020
13-15 Oktober 2020
10-13 November 2020
15-17 Desember 2020
Jadwal tersebut dapat disesuaikan dengan kebutuhan calon peserta
Lokasi Pelatihan Diotraining.com :
Yogyakarta, Hotel Dafam Malioboro (7.250.000 IDR / participant)
Jakarta, Hotel Amaris Tendean (7.750.000 IDR / participant)
Bandung, Hotel Golden Flower (7.750.000 IDR / participant)
Bali, Hotel Ibis Kuta (8.500.000 IDR / participant)
Lombok, Hotel Jayakarta (8.750.000 IDR / participant)
Investasi Pelatihan tahun 2020 ini :
Investasi pelatihan selama tiga hari tersebut menyesuaikan dengan jumlah peserta (on call). *Please feel free to contact us.
Apabila perusahaan membutuhkan paket in house training, anggaran investasi pelatihan dapat menyesuaikan dengan anggaran perusahaan.
Fasilitas Pelatihan di Diorama untuk Paket Group (Minimal 2 orang peserta dari perusahaan yang sama):
FREE Airport pickup service (Gratis Antar jemput Hotel/Bandara)
FREE Transportasi Peserta ke tempat pelatihan .
Module / Handout
FREE Flashdisk
Sertifikat
FREE Bag or bagpackers (Tas Training)
Training Kit (Dokumentasi photo, Blocknote, ATK, etc)
2xCoffe Break & 1 Lunch, Dinner
FREE Souvenir Exclusive
Jadwal Pelatihan masih dapat berubah, mohon untuk tidak booking transportasi dan akomodasi sebelum mendapat konfirmasi dari Marketing kami. Segala kerugian yang disebabkan oleh miskomunikasi jadwal tidak mendapatkan kompensasi apapun dari kami.
Technorati Tags: training reviu kertas kerja,temuan audit dan teknik penulisan laporan hasil audit yang efektif pasti jalan,training review kertas kerja pasti jalan,training teknik penulisan laporan hasil audit pasti jalan,training penyusunan laporan hasil audit pasti jalan,pelatihan reviu kertas kerja,pelatihan review kertas kerja pasti running