PELATIHAN PABX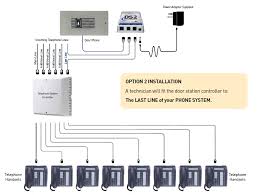 TRAINING PABX
Mempelajari dasar dari sistem PBX (arsitektur dan teknologi)
Memahami sistem IP-PBX (arsitektur dan teknologi). Dibandingkan dengan sistem yang baru seperti: Cisco System Avvid IP Telephony Systems dengan sistem IP-PBX dari vendor lain
Menggali keunggulan dan keandalan dari suatu switching PBX
Mereduksi ketergantungan dari suatu sistem vendor dan konsultan untuk mengevaluasi dan memilih sistem PBX
Mengenali kemampuan unjuk kerja dari sistem PBX: desktop communications, call distribution management, networking, dan messaging
Menggali kemampuan sistem PBX dalam masalah mobile communication, multimedia applications dan broadband networking
Peserta Pelatihan PABX
Pelatihan dirancang untuk manager, analis, technical support dan yang bertanggung jawab terhadap evaluasi system telekomunikasi. Dan akan memberikan suatu nilai tambah yang besar bagi konsultan, implementor dan user dalam memilih system switching.
TRAINING MATERIAL OUTLINE BASIC TELECOMMUNICATION PABX
Pendahuluan PBX system
Definisi Sistem PBX
Evolusi Digital PBX
Menuju sistem IP-PBX
Teknologi PBX
Pendahuluan (Elemen Hardware PBX, Elemen Software PBX)
Perencanaan Switching Network (Fundamental – TDM/PCM circuit switching, Fundamental – IP packet switching, Topologi Sistem Switching)
Analisis Trafik (Circuit Switched Station Traffic – CSS ratings, IP LAN/WAN QOS Issues, Trunk Traffic Engineering – Erlang Calculation)
Perencanaan Call Processing PBX (Topologi Elemen Sistem Processing Tradisional, Kapasitas – Busy hour call processing)
IP-PBX Call Control Issues (H.323, SIP)
Pertimbangan Rancangan System Cabinet
Circuit Cards (System, Service, Support)
Analisis Ukuran Sistem PBX
Wiring/cabling Fundamentals
Equipment Room dan Lingkungan
PBX Terminal Equipment
Station User Terminals (Desktop telephones, analog, digital, IP, Softphones, Mobile phones)
Terminal Options, Attendant Position
Fundamental Call Processing
PBX Multi-Premises Networking
ACD-Based Call Centers
ACD Basics
Call Center Designs
ACD Terminology
Call screening/ routing/ Distribution
MIS Reports
Advanced Call Center Concepts
Agent Skills
Networking
Call Blending
E-Commerce Webcenter Integration
Computer Telephony Integration
CTI Fundamentals
Message Commands/ Links
CTI Applications, Desktop PC Telephony
Mobile Communications
Wireless PBX Options
Integrated Cellular Options
Mobile Communication Issues (Pricing, Traffic, System Integration)
System Management
Maintenance/Diagnostics Systems
System Administration
Fault Management
CDR/Call Accounting
Security Issues
System Evaluation and Vendor Screening Topics
RFP Considerations
Application Issues
PBX Information Sources
Jadwal Pelatihan di Diorama Training :
09 – 11 Januari 2018
21 – 23 Februari 2018
29 –31 Maret 2018
11 – 13 April 2018
08 – 10 Mei 2018
21 – 23 Juni 2018
19 – 21 Juli 2018
08 – 10 Agustus 2018
24 – 26 September 2018
16 – 18 Oktober 2018
19 – 21 November 2018
10 – 12 Desember 2018
hal tersebut dapat disesuaikan dengan kebutuhan calon peserta
Lokasi Pelatihan Diotraining.com :
Yogyakarta, Hotel Dafam Malioboro (6.000.000 IDR / participant)
Jakarta, Hotel Amaris Tendean (6.500.000 IDR / participant)
Bandung, Hotel Golden Flower (6.500.000 IDR / participant)
Bali, Hotel Ibis Kuta (7.500.000 IDR / participant)
Lombok, Hotel Jayakarta (7.500.000 IDR / participant)
Investasi Pelatihan tahun 2018 ini :
Investasi pelatihan selama tiga hari tersebut menyesuaikan dengan jumlah peserta (on call). *Please feel free to contact us.
Apabila perusahaan membutuhkan paket in house training, anggaran investasi pelatihan dapat menyesuaikan dengan anggaran perusahaan.
Fasilitas Pelatihan di Diorama :
FREE Airport pickup service (Gratis Antar jemput Hotel/Bandara)
FREE Akomodasi Peserta ke tempat pelatihan .
Module / Handout
FREE Flashdisk
Sertifikat
FREE Bag or bagpackers (Tas Training)
Training Kit (Dokumentasi photo, Blocknote, ATK, etc)
2xCoffe Break & 1 Lunch, Dinner
FREE Souvenir Exclusive