TRAINING DESIGN & IMPLEMENT HR AUDIT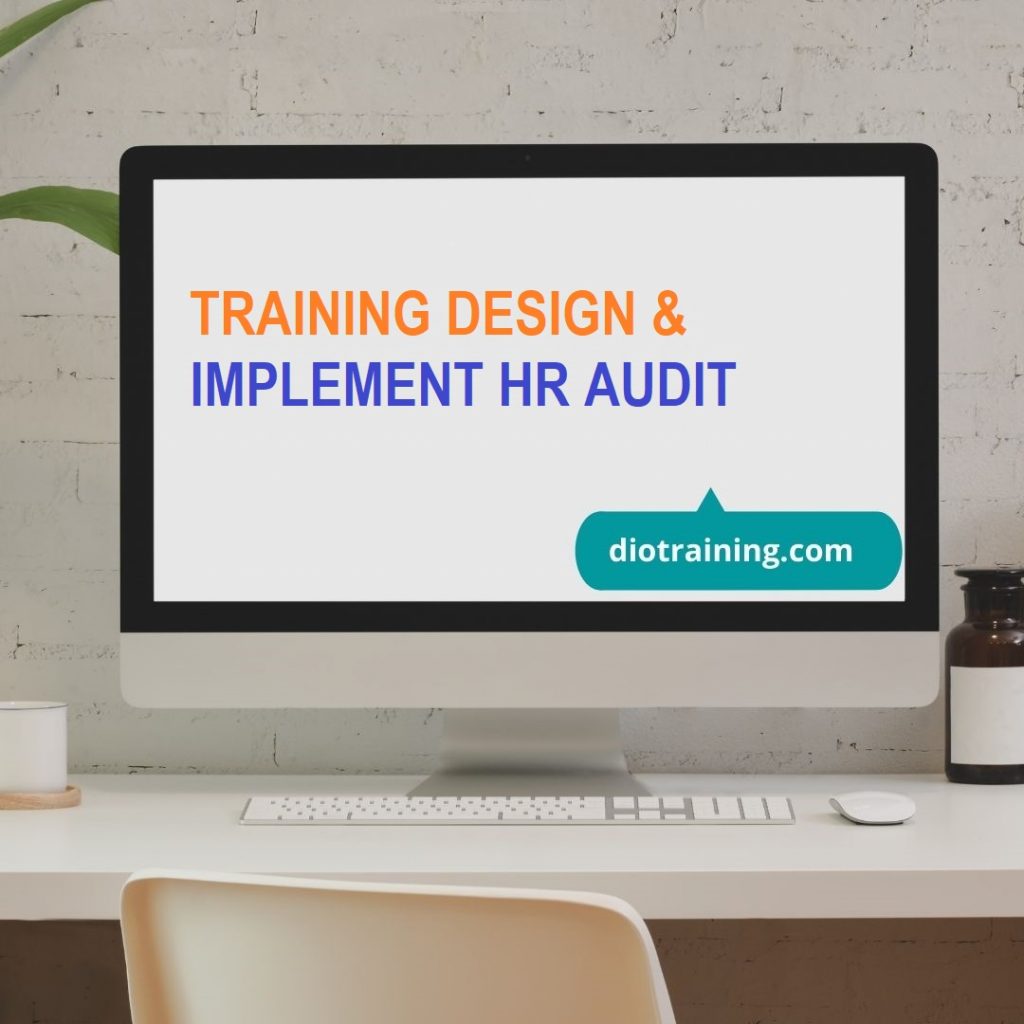 Training Perancangan Dan Penerapan Hr Audit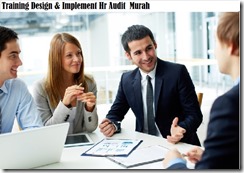 Tujuan :
Dapat lebih meng-optimalkan fungsi-fungsi di dalam organisasi, seperti reward & benefit, training & development, human resources planning dsb. Agar HR dapat lebih berperan di dalam organisasinya sebagai strategic partner.
Materi Training :
1.   Pemahaman tentang arti HR Audit
* Reward & benefit Audit
Bagaimana me-retain dan memotivasi the best performer dalam organisasi.
* Training & development Audit
Mengukur dan memprbaiki keefektifan training & development dalam oragnisasi
* Employee motivation Audit
Mengukur dan memperbaiki cara memotivasi karyawan, agar karyawan dapat di-retain dan mempunyai komitmen terhadap organisasi
* Payroll Audit
Memastikan bahwa sistem payroll dapat berjalan tepat waktu dan akurat.
* HR planning Audit
Dapat memberikan estimasi yang tepat untuk kebutuhan tenaga kerja dan ketersediaan resources.
* Performance management Audit
Bagaimana me-manage performance employee secara continue dalam organisasi
* Leadership skills Audit
Mengukur keefektifan dari semua leader pada setiap level dalam organisasi.
* HR function Audit
Menganalisa dan mengevaluasi peran HR serta kontribusinya dalam organisasi
2.   Langkah  langkah pelaksanaan HR Audit
* Meng-evaluasi kondisi organisasi yang akan di-Audit
* Siapa saja anggota team pelaksana Audit
* Waktu untuk pelaksanaan Audit
* Penetapan tehnik & tools untuk Audit
3.   Tehnik dan alat untuk HR Audit
* Data gathering
Survey, interview, dan questionnaire
* Data analysis
Self-assessment data
* Data comparison
Melakukan benchmarking data ke company lain yang mempunyai core business sama
4.   Evaluasi Hasil Audit
* Bagaimana menggunakan hasil dari Audit untuk pengembangan  Action Plan dalam organisasi, yang melibatkan employee
* Jangka waktu yang diperlukan untuk pelaksanaan Audit berikutnya
Jadwal Diotraining.com tahun 2022 :
INSTRUKTUR TRAINING
Pelatihan ini akan dibawakan oleh trainer/ pemateri yang berpengalaman di bidangnya.
METODE TRAINING
1. Presentation
2. Discuss
3. Case Study
4. Evaluation
5. Pre-Test & Post-Test
6. Games
JADWAL TRAINING 2022
18-19 Januari 2022
22-23 Februari 2022
15-16 Maret 2022
19-20 April 2022
23-24 Mei 2022
14-15 Juni 2022
12-13 Juli 2022
23-24 Agustus 2022
13 – 14 September 2022
11-12 Oktober 2022
8 – 9 November 2022
29-30 November  2022
13-14 Desember 2022
–
Jadwal tersebut dapat disesuaikan dengan kebutuhan calon peserta
Lokasi Pelatihan Diotraining.com :
Yogyakarta, Hotel Dafam Malioboro (7.250.000 IDR / participant)
Jakarta, Hotel Amaris Tendean (7.750.000 IDR / participant)
Bandung, Hotel Golden Flower (7.750.000 IDR / participant)
Bali, Hotel Ibis Kuta (8.500.000 IDR / participant)
Lombok, Hotel Jayakarta (8.750.000 IDR / participant)
Investasi Pelatihan tahun 2021 ini :
Investasi pelatihan selama tiga hari tersebut menyesuaikan dengan jumlah peserta (on call). *Please feel free to contact us.
Apabila perusahaan membutuhkan paket in house training, anggaran investasi pelatihan dapat menyesuaikan dengan anggaran perusahaan.
Fasilitas Pelatihan di Diorama untuk Paket Group (Minimal 2 orang peserta dari perusahaan yang sama):
FREE Airport pickup service (Gratis Antar jemput Hotel/Bandara)
FREE Transportasi Peserta ke tempat pelatihan .
Module / Handout
FREE Flashdisk
Sertifikat
FREE Bag or bagpackers (Tas Training)
Training Kit (Dokumentasi photo, Blocknote, ATK, etc)
2xCoffe Break & 1 Lunch, Dinner
FREE Souvenir Exclusive
Jadwal Pelatihan masih dapat berubah, mohon untuk tidak booking transportasi dan akomodasi sebelum mendapat konfirmasi dari Marketing kami. Segala kerugian yang disebabkan oleh miskomunikasi jadwal tidak mendapatkan kompensasi apapun dari kami.
Technorati Tags: training reviu kertas kerja,temuan audit dan teknik penulisan laporan hasil audit yang efektif pasti jalan,training review kertas kerja pasti jalan,training teknik penulisan laporan hasil audit pasti jalan,training penyusunan laporan hasil audit pasti jalan,pelatihan reviu kertas kerja,pelatihan review kertas kerja pasti running