TRAINING ELECTRICAL TRANSFORMERS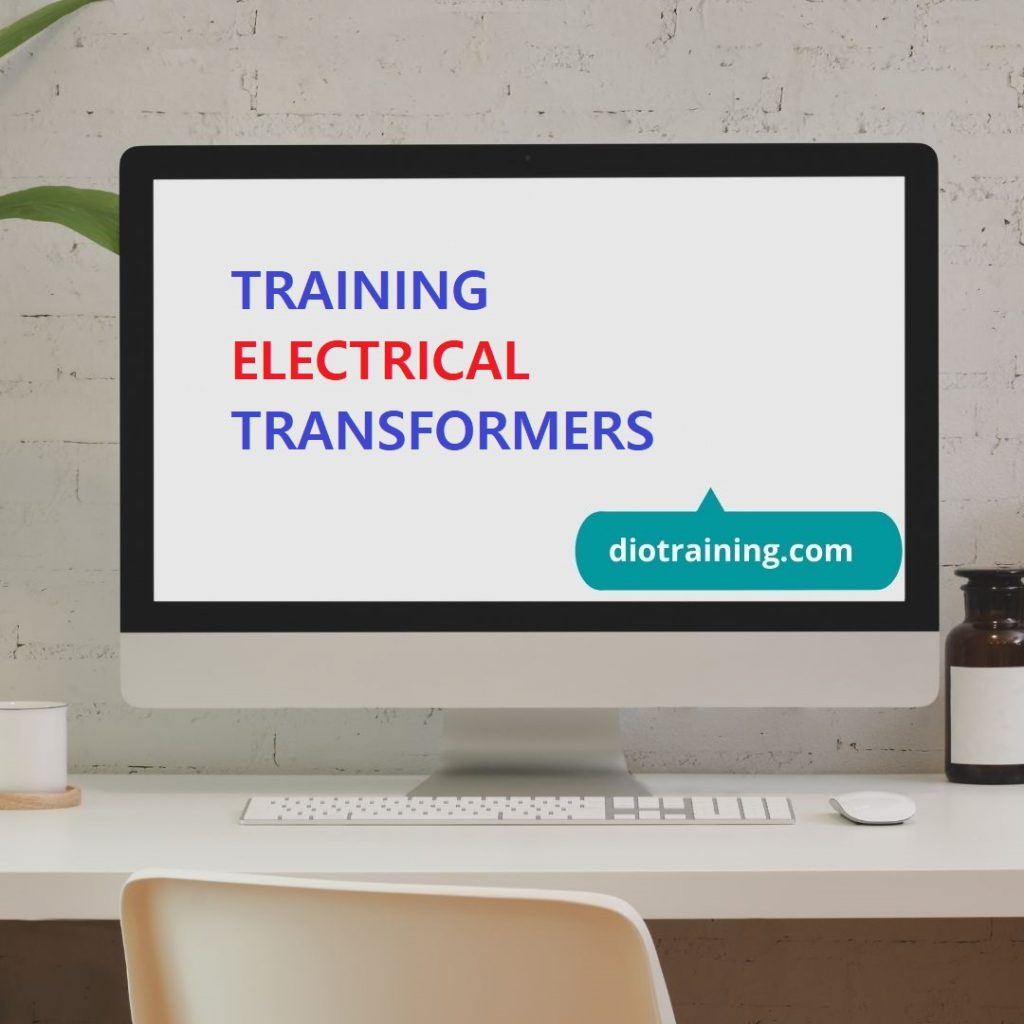 Training Operation, Testing, And Maintenance Electrical Transformator
Training Maintenance Electrical Transformator
DESKRIPSI
Pelatihan yang akan diberikan ini mencakup teori, pengoperasian, pemeliharaan dan pengujian power transformator daya dan auxiliary equipment. Pembahasan yang temasuk di dalamnya adalah mengenai fundamental transformator, rating transformator, pendingin transformator, sistem gas nitrogen dan sistem insulasi, dan diakhiri dengan diskusi mendalam tentang teknik pengujian transformator. Tentu saja hal ini berlaku untuk para teknisi dan engineers yang membutuhkan pemahaman yang baik tentang pengoperasian dan pemeliharaan power transformator.
Peserta akan mempelajari tentang prosedur perawatan yang aman dan tepat dan prosedur pengujian pada pad-mount, transformator listrik. Pelatihan ini juga mencakup transformator yang digunakan dalam sistem tenaga komersial dan industri distribusi, termasuk oil and dry-type units. Power Transformers yang lebih besar yang digunakan dalam aplikasi utilitas juga sudah ter-cover didalamnya.
Beban dan tanpa beban (load and no load) pemeliharaan tap changer, ac 9 – 11 November 2021 dc testing, inspeksi rutin, pengambilan sampel minyak (oil sampling) dan pengujiannya juga dibahas secara detail. Disini peserta akan mempelajari bagaimana melakukan tes oli rutin, dan memahami bagaimana melakukan tes utama yang diperlukan. Berbagai peralatan uji listrik dari berbagai manufaktur juga akan didiskusikan lebih rinci.
TUJUAN
Setelah mengikuti pelatihan ini, peserta diharapkan dapat:
1. Memahami dan menjelaskan mengenai pengoperasian dasar dari sebuah transformator (basic operation of a transformer)
2. Memperhitungkan perubahan rasio (turns rations) dan menghitung terminal voltage dan arus.
3. Mengetahui tanda terminal (terminal markings) dan berbagai fasa single dan fase tiga kabel melalui skema. (WYE vs DELTA).
4. Mengetahui dan memahami bagaimana melakukan tes polaritas pada transformator potensial.
5. Melakukan pengujian listrik pada transformator seperti pengujian isolasi resistensi, eksitasi dan pengujian faktor daya (power factor testing)
6. Mengetahui berbagai tes yang dilakukan oleh isolasi minyak (insulating oil).
MATERI TRAINING ELECTRICAL TRANSFORMERS
Materi yang akan disampaikan dalam pelatihan ini yaitu:
* Prinsip Transformer
* Transformers
* Right Hand Rule
* Magnetic Flux
* Magnetic Induction
* Left Hand RuleTurns Ratio
* Transformer Losses
* Transformer Types
* Vector Diagrams: Operating Principles
* Operation Without Load
* Operation with Load
* Transformer Classifications
* Services Classifications
* Instrument Transformers (Current & Potential)
* Transformer Construction (Construction)
* Magnetizing Circuits Magnetizing Circuits: Losses
* Hysteresis Loss
* Eddy-Current Loss
* Efficiency
* Cooling
* AirCooledOil-Immersed
* Water-Cooled
* Forced-Oil Cooling
* Self-Cooling with Air Blast
* Temperature Limits
* Transformer Loading
* Tap Changers: No Load Tap Changer
* Tap Changing Under Load
* Phase-Angle Control
* Transformer Connections
* Single Phase Circuits
* Two-Phase Circuits
* Three-Phase Circuits
* Transformer Maintenance
* Insulation Testing
* High Potential Testing
* Turns Ratio Testing
* Polarity Testing
* Power Factor
* Excitation Current
* DC Winding Resistance
* Polarization Recovery
* Insulating Fluid Dielectric
* Dissolved Gas Analysis
* Transformers and Relaying
* Transformer Faults
* Differential Relaying
* Normal Load
* External Faults
* Internal Faults
PESERTA
Pelatihan ini sesuai untuk diikuti oleh:
* Field Engineers
* Supervisors
* Personal lain yang bertanggung jawab dalam pengujian dan pemeliharaan power transformers (rated 750kVA s.d 500MVA dan 4.16kV s.d 500kV)
INSTRUKTUR TRAINING
Pelatihan ini akan dibawakan oleh trainer/ pemateri yang berpengalaman di bidangnya.
METODE TRAINING
1. Presentation
2. Discuss
3. Case Study
4. Evaluation
5. Pre-Test & Post-Test
6. Games
JADWAL TRAINING 2022
18-19 Januari 2022
22-23 Februari 2022
15-16 Maret 2022
19-20 April 2022
23-24 Mei 2022
14-15 Juni 2022
12-13 Juli 2022
23-24 Agustus 2022
13 – 14 September 2022
11-12 Oktober 2022
8 – 9 November 2022
29-30 November 2022
13-14 Desember 2022
Jadwal tersebut juga dapat disesuaikan dengan kebutuhan calon peserta
LOKASI DAN INVESTASI
Pelatihan Diotraining.com :
Yogyakarta, Hotel Dafam Malioboro (6.000.000 IDR / participant)
Jakarta, Hotel Amaris Tendean (6.500.000 IDR / participant)
Bandung, Hotel Golden Flower (6.500.000 IDR / participant)
Bali, Hotel Ibis Kuta (7.500.000 IDR / participant)
Lombok, Hotel Jayakarta (7.500.000 IDR / participant)
Investasi Pelatihan tahun 2022 ini :
Investasi pelatihan selama tiga hari tersebut menyesuaikan dengan jumlah peserta (on call). *Please feel free to contact us.
Apabila perusahaan membutuhkan paket in house training, anggaran investasi pelatihan dapat menyesuaikan dengan anggaran perusahaan.
Fasilitas Pelatihan di Diorama :
FREE Airport pickup service (Gratis Antar jemput Hotel/Bandara)
FREE Akomodasi Peserta ke tempat pelatihan .
Module / Handout
FREE Flashdisk
Sertifikat
FREE Bag or bagpackers (Tas Training)
Training Kit (Dokumentasi photo, Blocknote, ATK, etc)
2xCoffe Break & 1 Lunch, Dinner
FREE Souvenir Exclusive