TRAINING MANAGERIAL LEADERSHIP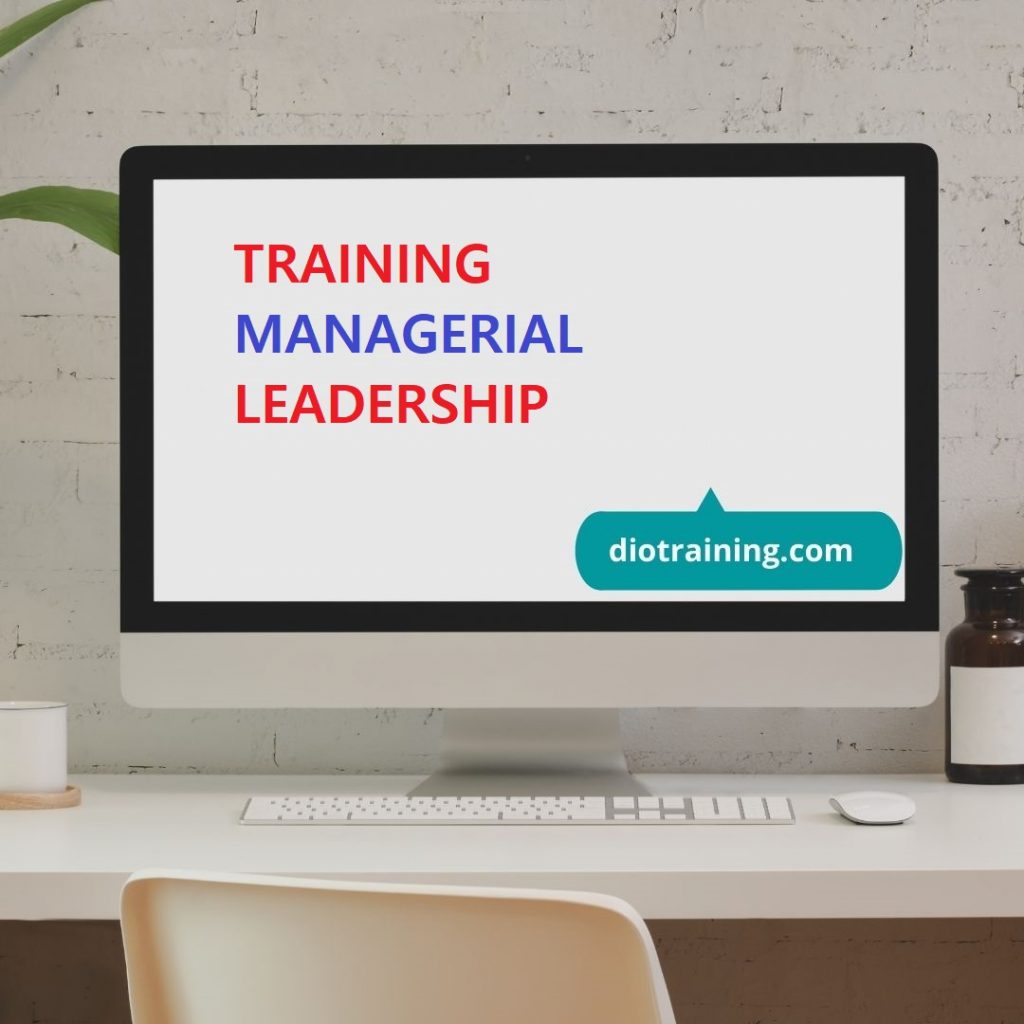 Training Pemahaman Kepemimpinan
Training Kepemimpinan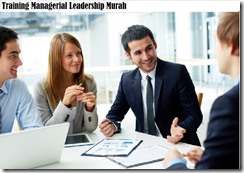 Managerial Leadership adalah pelatihan yang diperuntukkan bagi mereka yang dalam kesehariannya harus memimpin satu unit kerja tertentu. Pelatihan ini meninjau ketrampilan yang wajib dimiliki oleh seorang manajer dipandang dari sudut kepemimpinan pengelolaan suatu unit kerja. Tujuan pelatihan ini adalah meningkatkan kemampuan dan pemahaman manajer mengenai pentingnya kepemimpinan manajerial dan kepemimpinan interpersonal dalam organisasi bisnis; mengembangkan kapabilitasnya dalam mengelola sumberdaya manusia sekaligus mengelola tugas dan pekerjaannya dalam usaha meningkatkan produktivitasnya; memperluas pemahamannya mengenai strategi bisnis, sasaran tahunan,action plan, dan standard kerja dalam operasional perusahaan.
TOPIK BAHASAN
1.  ROLE OF MANAGER
* Understanding Leadership and
* Managerial Roles in Business Organization
*  Managerial Tasks and Authority
* Organizational Structure
* Required Managerial Skills
2: ORGANIZATIONAL AND INTERPERSONAL COMMUNICATION
* Organizational Communication
* Communication Process
*   Obstacles in Effective Communication
*   Effective Communication Skills
* Communication Model
* Empathy Communication
*  Assertive Communication
GROUP DISCUSSION: MANAGING CRITICAL FACTORS IN MANAGERIAL POSITION
3: GOAL SETTING TECHNIQUE
* Introduction Performance Cycle;
*  Organization's corporate goals;
* The need to communicate corporate goals at all levels;
* Importance of goal setting;
* How goals are se;
* Criteria of goals;
* components of goal statements;
* Action verbs measurable;
4: COACHING TECHNIQUE
* What is coaching?; Purpose and goals
* Coaching, Counseling, Mentoring: What's the difference?
* The Necessity of coaching
*  Coaching in Performance Management Context
*  Coaching Model
* Methods of coaching
* Formal and informal monitoring
* Giving Effective feedback
ROLE-PLAY: COACHING EXERCISE
GROUP DISCUSSION: GOAL SETTING EXERCISE
5: INTERDEPARTMENTAL TEAMWORK
* Introduction to Teamwork;
* Teamwork Requirement;
*  Decision-making Process to Develop Interdepartmental Teamwork;
* SIMULATION: TEAMWORK AND SYNERGISM;
6: UNDERSTANDING POWER BASES IN LEADERSHIP
*  Power bases;
* How to maximize power bases;
*  How to maximize power bases;
* Power bases questionnaire
* Analyzing and discussing the environmental factor that influence leadership;
7: SITUATIONAL LEADERSHIP
*  Task Behaviors;
*  Relationship Behaviors;
*  Identification of different combination of leadership attempts;
*  The concept of situational leadership
* What is maturity level?;
* Identification of subordinates ability;
* Identification of subordinate willingness;
*  How to determine the appropriate leadership styles needed by your people;
* Maturity level questionnaire
SIMULATION: SITUATIONAL LEADERSHIP
8: FEEDBACK ON LEADERSHIP STYLES AND ITS APPLICATIONS
*  Feedback on your primary and secondary leadership styles; How to determine your strengths and your developmental needs as a leader
9: ACTION PLAN FOR PERSONAL DEVELOPMENT
* Guidance to develop your personal plan; Guidance to develop managerial leadership effectiveness.
INSTRUKTUR TRAINING
Pelatihan ini akan dibawakan oleh trainer/ pemateri yang berpengalaman di bidangnya.
METODE TRAINING
1. Presentation
2. Discuss
3. Case Study
4. Evaluation
5. Pre-Test & Post-Test
6. Games
JADWAL TRAINING 2022
18-19 Januari 2022
22-23 Februari 2022
15-16 Maret 2022
19-20 April 2022
23-24 Mei 2022
14-15 Juni 2022
12-13 Juli 2022
23-24 Agustus 2022
13 – 14 September 2022
11-12 Oktober 2022
8 – 9 November 2022
29-30 November  2022
13-14 Desember 2022
Jadwal tersebut juga dapat disesuaikan dengan kebutuhan calon peserta
LOKASI DAN INVESTASI
Pelatihan Diotraining.com :
Yogyakarta, Hotel Dafam Malioboro (6.000.000 IDR / participant)
Jakarta, Hotel Amaris Tendean (6.500.000 IDR / participant)
Bandung, Hotel Golden Flower (6.500.000 IDR / participant)
Bali, Hotel Ibis Kuta (7.500.000 IDR / participant)
Lombok, Hotel Jayakarta (7.500.000 IDR / participant)
Investasi Pelatihan tahun 2022 ini :
Investasi pelatihan selama tiga hari tersebut menyesuaikan dengan jumlah peserta (on call). *Please feel free to contact us.
Apabila perusahaan membutuhkan paket in house training, anggaran investasi pelatihan dapat menyesuaikan dengan anggaran perusahaan.
Fasilitas Pelatihan di Diorama :
FREE Airport pickup service (Gratis Antar jemput Hotel/Bandara)
FREE Akomodasi Peserta ke tempat pelatihan .
Module / Handout
FREE Flashdisk
Sertifikat
FREE Bag or bagpackers (Tas Training)
Training Kit (Dokumentasi photo, Blocknote, ATK, etc)
2xCoffe Break & 1 Lunch, Dinner
FREE Souvenir Exclusive