DESKRIPSI
Pelatihan Shipping Management
Dengan Shipping Management bagaimana suatu perusahaan pelayaran mengatur jadwal kebutuhan kapal agar kapal tersebut dapat terus beroperasi sesuai kelaiklautannya. Suatu perusahaan belum tentu memanajemen kapal miliknya sendiri, adanya ship management sebagai salah satu department yang terdapat pada perusahaan pelayaran bertugas untuk mengoperasikan suatu kapal milik perusahaan lain, sesuai dengan aturan kontrak yang sudah disetujui (antara ship management dan shipowner)
Secara umum shipping management melakukan tugasnya untuk mengelola suatu kapal dimulai dari mengatur jadwal perbaikan, perawatan, pembelian barang, serta layanan lainnya yang telah tercantum dalam suatu kontrak apabila kapal tersebut merupakan kapal milik orang lain.
Secara sepesifik Manajemen Shipping, seperti namanya, berkaitan dengan proses pengelolaan kapal. Pengelolaan kapal dilakukan oleh perusahaan independen yang menggunakan kapal dari beberapa perusahaan lain atau pemilik independen. Perusahaan pengelola kapal mengelola kapal untuk pemilik dan membayarnya jumlah tahunan yang diselesaikan antara pemilik dan perusahaan pengelola kapal.
Selain itu, pemilik kapal menandatangani kontrak dan menyewakan kapalnya kepada perusahaan pengelola kapal untuk jangka waktu tertentu. Pemilik kapal dapat melanjutkan dengan perusahaan manajemen yang sama atau dapat mendekati perusahaan lain jika dia tidak puas dengan kinerja perusahaan pengelola kapal tertentu. Perlu dicatat bahwa pemilik dapat menyewa kapal sepenuhnya atau dia dapat memberikan beberapa layanan yang disediakan oleh perusahaan pengelola kapal.
Tujuan Shipping Management
Pelatihan manajemen shipping ini bertujuan untuk membekali peserta dengan kemampuan pemahaman prosedur serta kebijakan-kebijakan berhubungan dengan di bidang export import serta kemampuan mengenai proses penanganan cargo hingga selesai.
Peserta memahami kegiatan bisnis Shipping Management secara umum guna memperlancar arus perpindahan orang dan/atau barang secara massal melalui perairan dengan selamat, aman, cepat, lancar, tertib dan teratur, nyaman, dan berdaya guna, dengan biaya yang terjangkau.
Peserta
Pelatihan ini didesain untuk karyawan Badan Usaha Pelabuhan atau pemilik Badan Pelabuhan Swasta / BUMN untuk level managerial dan operasional serta pihak-pihak pengguna jasa Shipping, pelabuhan. Ekspor Import dan lain lain dari level Staff, Supervisor, hingga level Manager dari latar belakang Produksi / Operasional, Warehouse, Distribution, Logistic, Purchasing dan Transport Department.

Trainer/Instructur Shipping Management
SUTOMO ASNGADI, SS, MM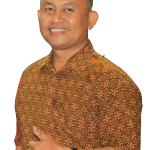 Materi Training
Shipping Management
Hari I Pelatihan Shipping Management
Introduction Of Ships
General Particular of Ships
Liner vs Tramp Shipping Services
General Structure of Shipping Industry
Cargo Handling Equipment On board and on shore
Shipping Documentation, Survey and Safety Certificate
The importance of Bill of Lading (Purpose, type and Method of Operation )
Hari II Pelatihan Shipping Management
Classification of Society
Chartering Procedure and Practice
Agent of shipping Operation
Structure of Shipping management
Shipping and Port management
Shipping and Customs Export Import
PESERTA TRAINING
Pelatihan ini sangat sesuai untuk di ikuti oleh peserta dari devisi customer service, devisi risk and credit analyst lembaga keuangan dan perbankan.
METODE TRAINING
1. Presentation
2. Discuss
3. Case Study
4. Evaluation
5. Pre-Test & Post-Test
6. Games
JADWAL TRAINING 2022
18-19 Januari 2022
22-23 Februari 2022
15-16 Maret 2022
19-20 April 2022
23-24 Mei 2022
14-15 Juni 2022
12-13 Juli 2022
23-24 Agustus 2022
13 – 14 September 2022
11-12 Oktober 2022
8 – 9 November 2022
29-30 November 2022
13-14 Desember 2022
Jadwal tersebut juga dapat disesuaikan dengan kebutuhan calon peserta
LOKASI DAN INVESTASI
Pelatihan Diotraining.com :
Yogyakarta, Hotel Dafam Malioboro (6.000.000 IDR / participant)
Jakarta, Hotel Amaris Tendean (6.500.000 IDR / participant)
Bandung, Hotel Golden Flower (6.500.000 IDR / participant)
Bali, Hotel Ibis Kuta (7.500.000 IDR / participant)
Lombok, Hotel Jayakarta (7.500.000 IDR / participant)
Investasi Pelatihan tahun 2022 ini :
Investasi pelatihan selama tiga hari tersebut menyesuaikan dengan jumlah peserta (on call). *Please feel free to contact us.
Apabila perusahaan membutuhkan paket in house training, anggaran investasi pelatihan dapat menyesuaikan dengan anggaran perusahaan.
Fasilitas Pelatihan di Diorama :
FREE Airport pickup service (Gratis Antar jemput Hotel/Bandara)
FREE Akomodasi Peserta ke tempat pelatihan .
Module / Handout
FREE Flashdisk
Sertifikat
FREE Bag or bagpackers (Tas Training)
Training Kit (Dokumentasi photo, Blocknote, ATK, etc)
2xCoffe Break & 1 Lunch, Dinner
FREE Souvenir Exclusive
Jadwal Pelatihan masih dapat berubah, mohon untuk tidak booking transportasi dan akomodasi sebelum mendapat konfirmasi dari Marketing kami. Segala kerugian yang disebabkan oleh miskomunikasi jadwal tidak mendapatkan kompensasi apapun dari kami.