Pelatihan Corporate Strategic Planning Pasti Jalan
Training of Corporate Strategic Planning
Corporate Strategic Planning Training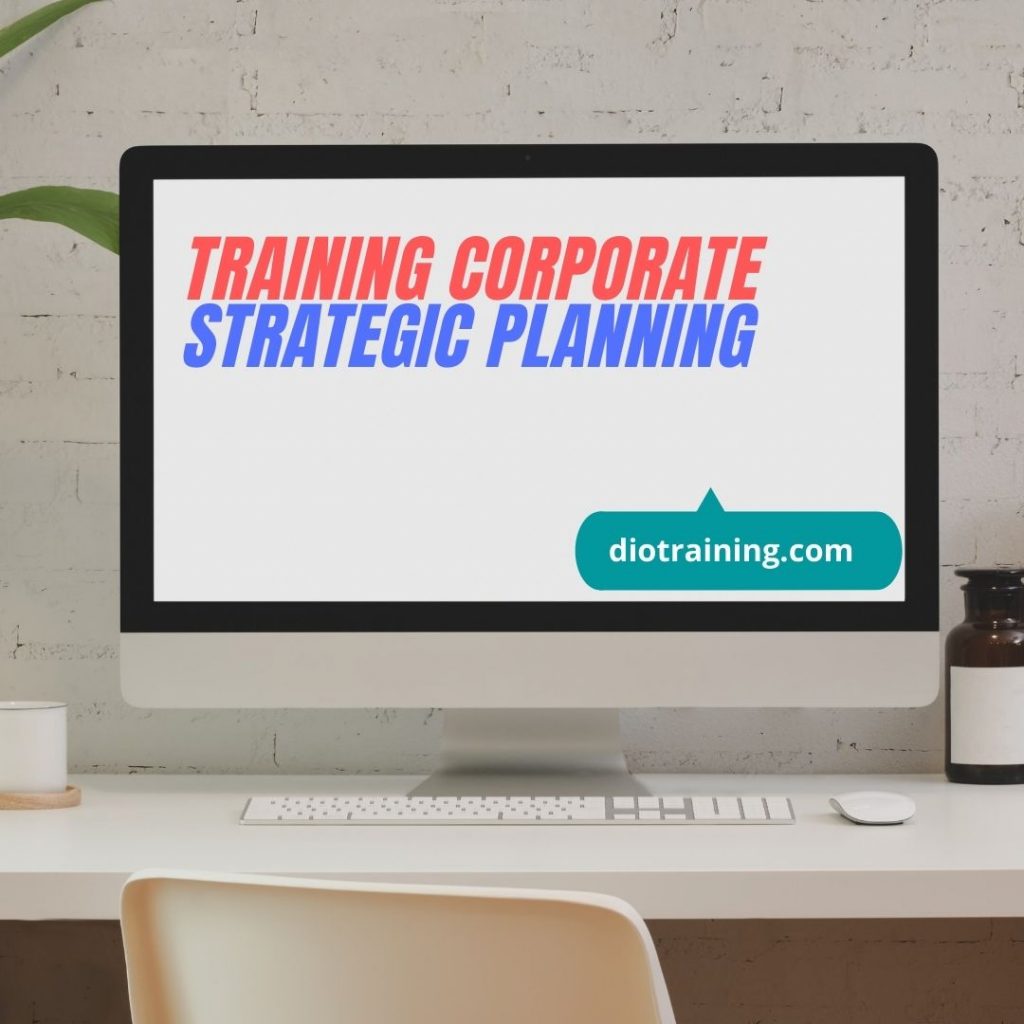 DESKRIPSI
Pelatihan tentang Corporate Strategic Planning
Setiap organisasi maupun perusahaan pasti mempunyai rencana atau planning untuk memajukan perusahaan. Dalam kerangka tujuan jangka panjang, rencana tersebut dikenal sebagai perencanaan  strategis  yang merupakan gambaran  kegiatan  atau  program kerja untuk mencapai tujuan yang telah ditetapkan. Tanpa  perencanaan strategi  yang  baik, maka sebuah perencanaan tidak akan berpengaruh dalam implementasi program kerja organisasi atau perusahaan. Perencanaan strategis meliputi kerangka dan proses yang akan menjadi panduan bagi perusahaan untuk berkembang dan maju. Untuk mencapai tujuan perusahaan tersebut, maka semua sumber daya manusia yang ada harus bekerja dalam system yang tepat serta mengoptimalkan seluruh kemampuan sumber daya perusahaan. Pelatihan ini akan memberikan pemahaman mengenai langkah-langkah yang tepat dalam melakukan perencanaan strategis perusahaan serta mengoptimalkan kemampuan perusahaan untuk mencapai tujuan strategis perusahaan.
TUJUAN
Training Perencanaan Strategik Perusahaan
Setelah mengikuti pelatihan ini, peserta diharapkan dapat :
Memahami konsep perencanaan strategis perusahaan serta mengimplementasikannya dalam perusahaan;
Memberikan arahan dan tujuan pergerakan organisasi/ perusahaan;
Melakukan pengendalian dan analisa tujuan akhir yang dicapai oleh perusahaan apakah telah sesuai dengan perencanaan strategis yang telah dibuat.
MATERI
Training Perencanaan Startegis Perusahaan
Konsep Perencanaan Strategis Perusahaan
Peran Perencanaan Strategis bagi Perusahaan
Karakteristik Perencanaan Strategis Perusahaan
Sinkronisasi antara Perencanaan Strategis Perusahaan dan Tujuan Perusahaan
Pengendalian Perencanaan Strategis
Masalah dan Hambatan dalam Perencanaan Strategis Perusahaan
Optimalisasi Sumber Daya Perusahaan
Studi Kasus dan Diskusi
PESERTA
Pelatihan Rencana Strategis Perusahaan
Training ini diperuntukkan bagi:
Staff, Supervisor, Manager ataupun level diatasnya dari Divisi Research & Development, Business Development ataupun divisi lainnya yang membutuhkan training ini;
Praktisi atau Profesional yang ingin menambah pengetahuan mengenai Perencanaan Strategis.
INSTRUKTUR TRAINING
Pelatihan ini akan dibawakan oleh trainer/ pemateri yang berpengalaman di bidangnya.
PESERTA TRAINING
Pelatihan ini sangat sesuai untuk di ikuti oleh peserta dari devisi customer service, devisi risk and credit analyst lembaga keuangan dan perbankan.
METODE TRAINING
1. Presentation
2. Discuss
3. Case Study
4. Evaluation
5. Pre-Test & Post-Test
6. Games
JADWAL TRAINING 2022
18-19 Januari 2022
22-23 Februari 2022
15-16 Maret 2022
19-20 April 2022
23-24 Mei 2022
14-15 Juni 2022
12-13 Juli 2022
23-24 Agustus 2022
13 – 14 September 2022
11-12 Oktober 2022
8 – 9 November 2022
29-30 November  2022
13-14 Desember 2022
Jadwal tersebut juga dapat disesuaikan dengan kebutuhan calon peserta
LOKASI DAN INVESTASI
Pelatihan Diotraining.com :
Yogyakarta, Hotel Dafam Malioboro (6.000.000 IDR / participant)
Jakarta, Hotel Amaris Tendean (6.500.000 IDR / participant)
Bandung, Hotel Golden Flower (6.500.000 IDR / participant)
Bali, Hotel Ibis Kuta (7.500.000 IDR / participant)
Lombok, Hotel Jayakarta (7.500.000 IDR / participant)
Investasi Pelatihan tahun 2022 ini :
Investasi pelatihan selama tiga hari tersebut menyesuaikan dengan jumlah peserta (on call). *Please feel free to contact us.
Apabila perusahaan membutuhkan paket in house training, anggaran investasi pelatihan dapat menyesuaikan dengan anggaran perusahaan.
Fasilitas Pelatihan di Diorama :
FREE Airport pickup service (Gratis Antar jemput Hotel/Bandara)
FREE Akomodasi Peserta ke tempat pelatihan .
Module / Handout
FREE Flashdisk
Sertifikat
FREE Bag or bagpackers (Tas Training)
Training Kit (Dokumentasi photo, Blocknote, ATK, etc)
2xCoffe Break & 1 Lunch, Dinner
FREE Souvenir Exclusive