TRAINING POWER DISTRIBUTION SYSTEM OPERATION CHARACTERISTIC PROTECTION & RELAYING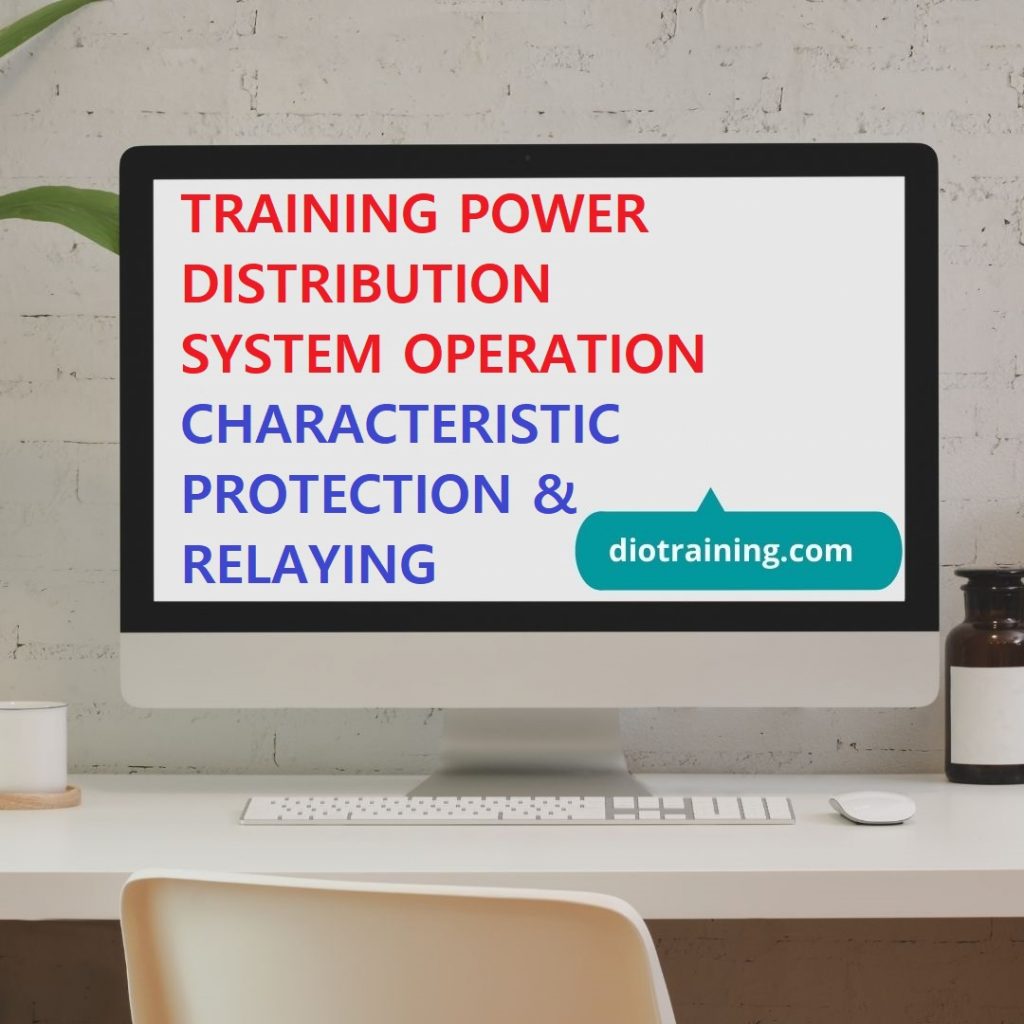 Training Protection Of Electrical Distribution System
Training Sistem Proteksi Dan Evaluasi Menggunakan Sistem Koordinasi
Deskripsi
"Your Power Distribution System is your backbone". Istilah ini sering atau mungkin pernah kita dengar sebelumnya. Sayangnya , masih banyak prinsip yang diterapkan  "jika tidak rusak, tidak perlu memperbaikinya", akibatnya banyak perusahaan, khususnya pada departemen pemeliharaan, rutin membuat perbaikan darurat dengan biaya yang berlebihan, dan mungkin perusahaan Anda juga pernah atau sedang berada dalam situasi seperti ini. Diperlukan adanya prosedur-prosedur efeketif untuk menangani hal ini.
Yang menjadi perhatian lagi, proteksi pada Power Distribution System juga menjadi hal yang penting dan memerlukan pemahaman khusus berkaitan dengan system faults (kesalahan-kesalahan sistem), pendeteksian yang efektif, dan sistem keamanan. Pelatihan ini menyajikan gambaran menyeluruh dan sistematis tentang konsep dan prinsip-prinsip operasi, karakteristik, dan aplikasi skema perlindungan untuk berbagai elemen sistem tenaga listrik, dimulai dengan gambaran kesalahan daya sistem, perhitungan hubungan singkat (short circuit calculations), komponen skema proteksi sistem tenaga listrik, serta sesi penuh pada relay berbasis mikroprosesor dan aplikasi mereka.
TUJUAN
Setelah selesai mengikuti pelatihan ini, diharapkan akan memberikan pengetahuan dan pemahaman kepada peserta tentang prinsip kerja sistem dan peralatan yang berkaitan dengan distribusi dan keselamatan, dimana prinsip koordinasi dalam sistem control dan sistem proteksi dan evaluasi menggunakan sistem koordinasi dan digital sistem koordinasi relay dengan perhitungan arus hubung singkat secara manual maupun melalui software EDSA..
MATERI
•Gambaran Umum: Komponen Tenaga Listrik dan Fungsinya
•Karakteristik Beban: Klasifikasi Beban.
•Protection of electrical distribution system.
•Jaringan Distribusi.
•Bentuk Jaringan
•Level Tegangan
•Pembebanan Regulasi
•Grounding System
•Transformator Distribusi: Tipe-Tipe Transformator
•Lightning & Transformer Protection
•Generator & Motor Protections
•Components of Power System Protection Schemes
•Co-ordination of Electrical Protection Systems
•Feeder Overcurrent Protection
•Pengaturan Tegangan.
•Tegangan Spread
•Tegangan Utilisasi
•Tegangan Zone
•Feeder-Feeder
•Metode Peningkatan tegangan.
•Metode Peningkatan Tegangan dan Faktor Daya.
•Aplikasi Kapasitor Pada Sistem Distribusi
•Karakteristik Operasi Sistem Distribusi: Karateristik Arus & Tegangan Sistem Distribusi
•Fenomena Harmonik pada Sistem Distribusi: Harmonik pd Sistem Berbeban Non Linier
•Short Circuit Theory
•Fault Studies
•Power System Faults
•Symmetrical and unsymmetrical fault.
•Short circuit capability.
•Selection and setting relay coordination.
•High voltage testing, relay setting and fault simulation using Power System Simulator (PSS) equipment.
•Short circuit calculation using Electrical Distribution & Transmission System Analysis (EDSA).
Peserta
Pelatihan ini disarankan untuk diikuti oleh:
•Para Teknisi & Operator, min pendidikan SLTA/D3 dengan pengalaman kerja 3 tahun, yang terlibat dalam manajemen kelistrikan
•Pihak lain yang dalam tugasnya memerlukan dan terkait dengan materi pelatihan
INSTRUKTUR TRAINING
Pelatihan ini akan dibawakan oleh trainer/ pemateri yang berpengalaman di bidangnya.
METODE TRAINING
1. Presentation
2. Discuss
3. Case Study
4. Evaluation
5. Pre-Test & Post-Test
6. Games
JADWAL TRAINING 2022
18-19 Januari 2022
22-23 Februari 2022
15-16 Maret 2022
19-20 April 2022
23-24 Mei 2022
14-15 Juni 2022
12-13 Juli 2022
23-24 Agustus 2022
13 – 14 September 2022
11-12 Oktober 2022
8 – 9 November 2022
29-30 November  2022
13-14 Desember 2022
Jadwal tersebut juga dapat disesuaikan dengan kebutuhan calon peserta
LOKASI DAN INVESTASI
Pelatihan Diotraining.com :
Yogyakarta, Hotel Dafam Malioboro (6.000.000 IDR / participant)
Jakarta, Hotel Amaris Tendean (6.500.000 IDR / participant)
Bandung, Hotel Golden Flower (6.500.000 IDR / participant)
Bali, Hotel Ibis Kuta (7.500.000 IDR / participant)
Lombok, Hotel Jayakarta (7.500.000 IDR / participant)
Investasi Pelatihan tahun 2022 ini :
Investasi pelatihan selama tiga hari tersebut menyesuaikan dengan jumlah peserta (on call). *Please feel free to contact us.
Apabila perusahaan membutuhkan paket in house training, anggaran investasi pelatihan dapat menyesuaikan dengan anggaran perusahaan.
Fasilitas Pelatihan di Diorama :
FREE Airport pickup service (Gratis Antar jemput Hotel/Bandara)
FREE Akomodasi Peserta ke tempat pelatihan .
Module / Handout
FREE Flashdisk
Sertifikat
FREE Bag or bagpackers (Tas Training)
Training Kit (Dokumentasi photo, Blocknote, ATK, etc)
2xCoffe Break & 1 Lunch, Dinner
FREE Souvenir Exclusive