TRAINING BEST PRACTICES SUPPLY CHAIN MANAGEMENT
BEST PRACTICES SUPPLY CHAIN MANAGEMENT: KONSEP & APLIKASI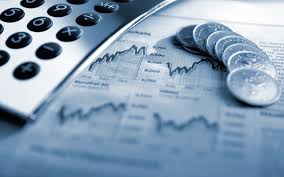 DESCRIPTION TRAINING BEST PRACTICES SUPPLY CHAIN MANAGEMENT
TIDAK DIPUNGKIRI LAGI BAHWA KONDISI KOMPETISI DI ERA GLOBALISASI SAAT INI MENGHARUSKAN PERUSAHAAN UNTUK MENYUSUN KEMBALI STRATEGI BISNISNYA YANG TIDAK HANYA FOKUS PADA KAPABILITY INTETRNAL, AKAN TETAPI JUGA FOKUS PADA KAPABILITY, KOLABORASI DENGAN PARTNER EXTERNAL, SUPPLIER DAN DISTRIBUTOR, AGAR PERUSAHAAN DAPAT MENGIMPLEMENTASIKAN PROSES PENCIPTAAN PRODUK DAN / ATAU JASANYA YANG LEBIH MURAH, LEBIH CEPAT DAN LEBIH BAIK, DIBANDINGKAN DENGAN PESAING BISNISNYA.
USAHA UNTUK MENCIPTAKAN RANGKAIAN PROSES TERSEBUT BUKANNYA MERUPAKAN TARGET SEMATA, NAMUN JUGA HARUS DILAKUKAN SECARA TERUS MENERUS DAN BERKESINAMBUNGAN, AGAR KINERJA PERUSAHAAN DAPAT DIPERBAIKI DARI WAKTU KE WAKTU, SEHINGGA PERUSAHAAN DAPAT BERTAHAN MESKIPUN KETATNYA KOMPETISI GLOBAL
BERDASARKAN FENOMENA YANG TERJADI DI BERBAGAI PERUSAHAAN MULTINASIONAL, TERNYATA KUNCI PENINGKATAN KINERJA DARI RANGKAIAN PROSES TERSEBUT TERLETAK PADA KEMAMPUAN PERUSAHAAN DALAM MEMBANGUN KERJA SAMA DENGAN PARA MITRA BISNISNYA YANG MEMASOK KEBUTUHAN PERUSAHAAN YANG DAMPAK PENGINTEGRASIAN SECARA OPTIMAL DARI PROSE-PROSES PERSAINGAN INTERNAL DI PERUSAHAAN DENGAN PROSES-PROSES EKTERNAL DARI PARA MITRA BISNISNYA TIDAK HANYA DAPAT MENINGKATKAN EFISIENSI, EFFEKTIVITAS DAN KUALITAS INTERNAL AKAN TETAPI JUGA DAPAT MENCIPTAKAN KEUNGGULAN KOMPETITIF DALAM PERSAINGAN BISNIS.
DALAM TWO DAYS WORKSHOP INI, PESERTA AKAN MENDAPATKAN SHARING DARI PRAKTISI FINANCE YANG MEMPUNYAI TRACK RECORD YANG CUKUP DALAM MENINGKATKAN KINERJA PERUSAHAAN .
PEMBICARA
Drs H Moeljadi
Praktisi Finance & Cash Management
Bekerja di Perusahaan Telekomunikasi terbesar di Indonesia selama 29 tahun dan di percaya memegang berbagai jabatan manajerial di Kantor Pusat Telekomunikasi Indonesia ( Direktorat Keuangan, Direktorat Sumber Daya Manusia, Direktorat Pembangunan dan Direktorat Operasi & Pemasaran ) diantaranya sebagai Ketua Umum Koperasi Induk PT. Telekomunikasi Indonesia, Ketua Umum Koperasi Primer Kantor Pusat PT. Telekomunikasi Indonesia , Manajer Umum Proyek Telekomunikasi V Direktorat Pembangunan dan Corporate Account Manager Direktorat Operasi & Pemasaran Kantor Pusat PT. Telekomunikasi Indonesia .
Atas jasa-jasanya selama bekerja di PT. Telekomunikasi Indonesia, beliau pernah mendapat penghargaan dari Direktur Utama PT. Telekomunikasi Indonesia yang dituangkan dalam buku perbitan intern PT. Telkom yang berjudul "Mereka Yang Berjasa", yang kemudian dikukuhkan dengan penghargaan prestasi kerja dari Menteri Perhubungan Republik Indonesia, karena inovasinya dalam membuat rumusan dan aplikasi Cash Management di PT. Telekomunikasi Indonesia, sehingga dalam kurun waktu 4 tahun paska aplikasi Cash Management dapat meningkatkan laba non operasi PT.Telkom menjadi sebesar 69% dari laba operasi atau sebesar ¼ Trilyun Rupiah ( Konversi ke nilai sekarang sekitar Rp 1 Trilyun ). Selama menjabat sebagai Ketua Umum Koperasi Primer Kantor Pusat PT. Telekomunikasi Indonesia beliau juga berhasil meningkatkan Sisa Hasil Usaha ( SHU ) Koperasi yang cukup signifikan ( SHU tahun 1989 yang semula sebesar Rp 25 Juta menjadi Rp 1 Milyard dalam tahun 1993 ) , sehingga Koperasi yang dipimpinnya mendapat
penghargaan sebagai Koperasi Fungsional Teladan Terbaik Tingkat Nasional dari Menteri Koperasi & Pembinaan Industri Kecil Republik Indonesia.
SYLABUS TRAINING BEST PRACTICES SUPPLY CHAIN MANAGEMENT
INTRODUCTION SUPPLY CHAIN MANGEMENT
* DEFINISI SUPPLY CHAIN MANAGEMENT
* SEJARAH PERKEMBANGAN SUPPLY CHAIN MANAGEMENT
* KONSEP INTEGRATED SUPPLY CHAIN
* PERBEDAAN MANAGEMENT LOGISTIC DENGAN SUPPLY CHAIN
* KEUNGGULAN KOMPETITIF SUPPLY CHAIN MANAGEMENT
* STRATEGI SUPPLY CHAIN MANAGEMENT
* MENGELOLA MATA RANTAI PASOKAN
* TAHAP-TAHAP OPTIMASI SUPPLY CHAIN MANAGEMENT
* IMPLIKASI STRATEGI MANAGEMENT SUPPLY CHAIN
SUPPLY CHAIN DAN TEKNOLOGI INFORMASI
* PERANAN TEKNOLOGI INFORMASI DALAM MANAGEMENT SUPPLY CHAIN
* MANAGEMENT SUPPLY CHAIN DAN KONSEP KONSEP SISTIM INFORMASI TERPADU
* KONSEP E SUPPLY CHAIN
* KONSEP VALUE MATRIX DALAM VIRTUAL CHAIN
* KONSEP EKONOMI DIGITAL
* B TO  B LANDSCAPE DALAM E SUPPLY CHAIN
* EXTRA VALUE NETWORK
* STRATEGI INTEGRASI DUA SISTEM
* KOLABORASI TEKNOLOGO INFORMASI ANTAR PERUSAHAAN
* EMPAT TYPE TRANSAKSI DI DUNIA MAYA
* DARI LINEAR SUPPLY CHAIN KE NETWORKKED SUPPLY CHAIN
* PSYSICAL COMPANY DAN KNOWLEDGE COMPANY
* STUDY KASUS SUPPLY CHAIN MANGEMENT
Jadwal Training DSBanking Tahun 2023
Training Bulan Januari : 10-11 Januari 2023
Training Bulan Februari : 7-8 Februari 2023
Training Bulan Maret : 7-8 Maret 2023
Training Bulan April : 18-19 April 2023
Training Bulan Mei : 16-17 Mei 2023
Training Bulan Juni : 6-7 Juni 2023
Training Bulan Juli : 11-12 Juli 2023
Training Bulan Agustus : 22-23 Agustus 2023
Training Bulan September : 12-13 September 2023
Training Bulan Oktober : 10-11 Oktober 2023
Training Bulan November : 7-8 November 2023
Training Bulan Desember : 5-6 Desember 2023
*Jadwal tersebut dapat disesuaikan dengan kebutuhan calon peserta
Lokasi Pelatihan DSBanking.com :
Yogyakarta, Hotel Dafam Malioboro (6.000.000 IDR / participant)
Jakarta, Hotel Amaris Tendean (6.500.000 IDR / participant)
Bandung, Hotel Golden Flower (6.500.000 IDR / participant)
Bali, Hotel Ibis Kuta (7.500.000 IDR / participant)
Lombok, Hotel Jayakarta (7.500.000 IDR / participant)
Investasi Pelatihan tahun 2023 ini :
Investasi pelatihan selama tiga hari tersebut menyesuaikan dengan jumlah peserta (on call). *Please feel free to contact us.
Apabila perusahaan membutuhkan paket in house training, anggaran investasi pelatihan dapat menyesuaikan dengan anggaran perusahaan.
Fasilitas Training di Diorama School of Banking :
FREE Airport pickup service (Gratis Antar jemput Hotel/Bandara)
FREE Akomodasi Peserta ke tempat pelatihan .
Module / Handout
FREE Flashdisk
Sertifikat
FREE Bag or bagpackers (Tas Training)
Training Kit (Dokumentasi photo, Blocknote, ATK, etc)
2xCoffe Break & 1 Lunch, Dinner
FREE Souvenir Exclusive